Will the Florida Gators be BCS Champs, can the Phillies win back to back World Series, or will the rookie Mark Sanchez win the starting QB position for the New York Jets are few topics that may be talked about in my post. I am fan of many sports and random posts will show just how much of a fan I am. I hope it will bring all to add their input which is always welcomed. They are good things to come and all sports-minded individuals please do chime in and do not keep quiet, because I want to hear your Sporty Mouth.
WHAT is Stacking in Daily Fantasy Football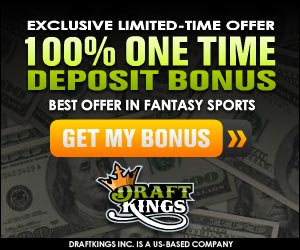 Stacking can be a good tactic to use...
Watch "The Sporty Mouth Daily Fantasy BB Jan 28, 2015" on YouTube
Hello, I hope everyone one had a great night last night...