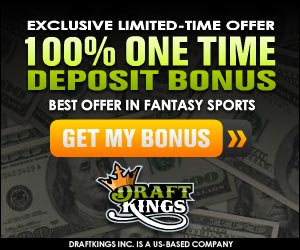 Daily Fantasy Sports Football lineup help for Defense and Special Teams in NFL Week 6. There are projected to be a few high scoring games in NFL Week 6. The task of selecting a defense will be somewhat difficult. This will be short write up.
Daily Fantasy Sports Football lineup Help Suggest: Baltimore Ravens DST
The Baltimore Ravens Defense and Special Teams face a Chicago Bears team led by the rookie quarterback Mitchell Trubisky. The Over/Under for this game is only 39.5 points.  Chicago has struggled, The Bears wide receiving corps has no potential go to receiver and the quarterback change to the rookie Trubisky is an indicator that the Bears' offense needs work. You should expect the Ravens' defense to capitalize on the Bears' poor offense and starting a rookie quarterback.
Daily Fantasy Sports Football lineup Help Suggest: Jacksonville Jaguars DST
Jaguars play against the Los Angeles Rams. Rams is one of the better passing teams in the league. Todd Gurley is having a great second season. Why the Jags? Jags have proven they can create turnovers, and they are third in the NFL in total fantasy points allowed with nearly 74 fantasy points per game. When you also consider the Jags like to control the clock with their rookie sensation Leonard Fournette, it will take the ball out of the hands of the Rams' offense.
Daily Fantasy Sports Football lineup Help Suggest: Houston Texans DST
The Houston Texans goes against the Cleveland Browns. The Browns are 31st in the NFL in scoring. The Browns are 12th in the NFL in passing and 24th in rushing yards. The Texans' defense should have no problem containing the Browns' offense. When you consider the Browns will have a new quarterback under center in Kevin Hogan, it shows they are trying to improve the offense and its' production. Hogan second year quarterback. Houston should dominate easily.
If you like the information provided, you should definitely get the book to create a NFL Lineup Optimizer. It will help you save time building multiple Daily Fantasy Sports Football lineups.