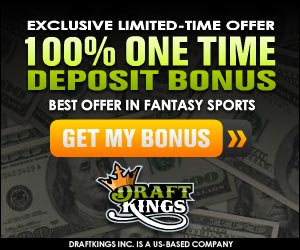 With the 49ers defeating the Dallas Cowboys 28-17, you already hear the countdown for a new head coach. I will never say Garrett is the problem or the only problem that Dallas has because everyone knows it is not. A loss in the first game does not help job-security. I am the first to say a loss is a loss and there is no sugar-coating the fact. Around the Net, I hear Tony Romo was rusty. He did show signs of a long layoff. Let me just say, check the offensive line of the Dallas Cowboys, they allowed Romo to get sacked 3 times. The Cowboys' line has been problematic for years now and what Jerry Jones have tried when attempting to fix it has not worked. As the season goes forward, you should expect more defenses putting Romo on his back.
San Francisco had many issues coming into the game but as everyone noticed, it did not get the best of them as they start the season 1-0. Cowboys along with the Washington Redskins began their season 0-1. NFC East also had Philadelphia Eagles rally to start season 1-0. The New York Giants will need to defeat the Detroit Lions later today to have the NFC East to finish at .500 in season openers.
Dallas Cowboys are seven games away from reaching 8 losses once again; however, it more like 7 losses until there is new head coach. I speaking reality, this is make or get fired season for Jason Garrett. The Cowboys did not help their Head Coach with how they played yesterday. Unfortunately, the problems in Dallas cannot be found only in coaching because everyone have seen Jerry Jones as a general manager has not worked for his team recently. He is not going to fire himself and his pride will not allow him to admit that he needs to step aside and let someone else improve his team.
DeMarco Murray found holes in the 49ers' defense that led to 118 yards on the ground. However,Murray did manage to put one on the ground. A fumble that led to a score. Cowboys will improve but the only question will Dallas play well enough throughout the season to keep Jason Garrett's head coaching job secure.